HAZMAT Cleanup Ludington, Manistee, US-31 Site Remediation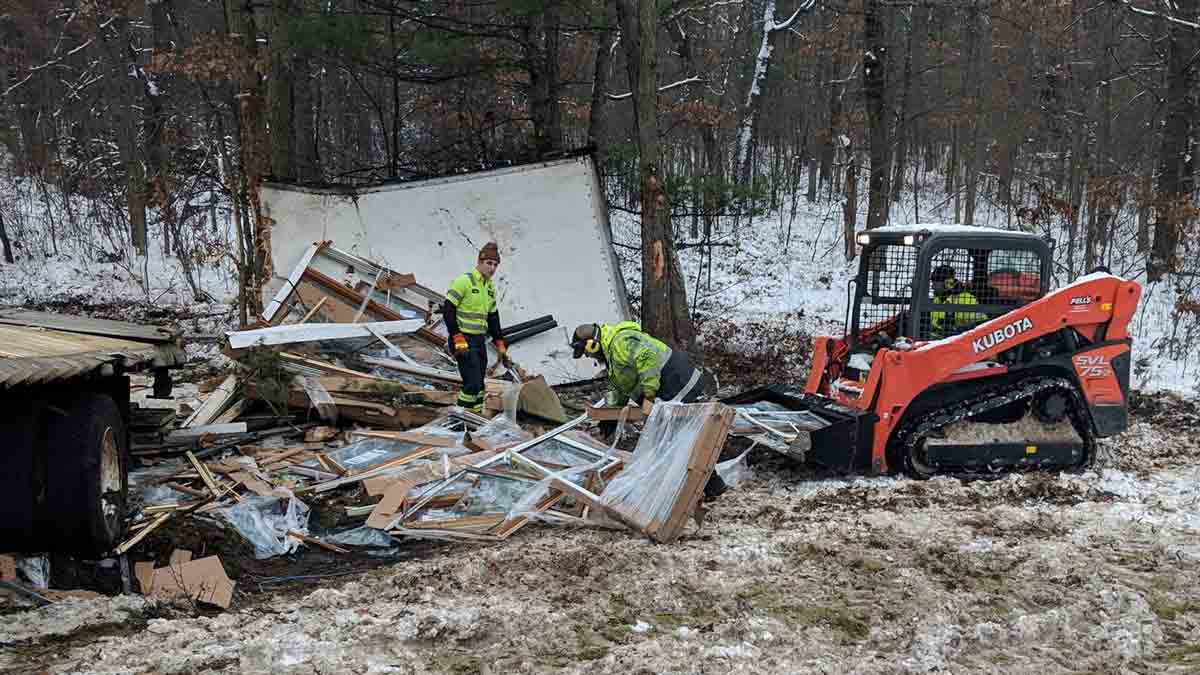 Quinn's Towing provides fully licensed Western MI hazmat cleanup services and spill response services for all types of transport hazmat situations through our sister company. We proudly offer fully licensed hazmat cleanup services in Ludington, Manistee, Pentwater and on US-31 & US-10 in Mason County and Manistee County. Our HAZMAT Team is fully insured, HAZWOPER 40 certified and meets all safety standards, so you can be confident that we have the tools and resources needed to get the accident site cleared and cleaned as quickly and safely as possible. Call our 24hr dispatch center now at 231-757-9262 to speak to Quinn's Towing about HAZMAT services.
The Quinn's Towing HAZMAT cleanup service and site remediation service include, but are not limited to:
Semi-Truck Accident Cleanup
Semi-Truck Cargo Cleanup
Fuel Spill Cleanup
Spill Response
Diesel Fuel Delivery
Fluid Cleanup
Oil Spill Cleanup
Site Remediation
Hazardous Waste Removal
Oil Spill Response
Hazardous Cargo Cleanup
Hazardous Load Cleanup
Hazardous Material Hauling
Hazardous Material Storage
24hr Emergency Spill Response
Quinn's Towing provides complete emergency HAZMAT cleanup and site remediation for all fuel spills, oil spills and other hazardous material spills throughout Ludington, Manistee, Pentwater and on US-31 & US-10 in Mason County and Manistee County. We extend our service through Western Michigan. We strive to deliver trusted and expert HAZMAT cleanup services wherever it is needed.
Our Hazardous Materials Cleanup Team is equipped and prepared to quickly and safely clean and restore sites damaged by vehicle accidents and hazmat spills to ensure minimal cost and environmental damage. When you choose the Quinn's Hazmat Team, you can be confident you're partnering with trained and experienced professionals in hazardous material clean up. Call 231-757-9262 now to get our Hazmat Team headed your way.